Sustainability
At Dunton, Sustainability is a widely applied concept and we work for it to inform every aspect of our system and culture. We take cues from principles in nature and apply them to our own work, our interpersonal relations, our guest service, our cuisine, and how we use our resources. Below are the seven areas that we specifically apply our practice of sustainability.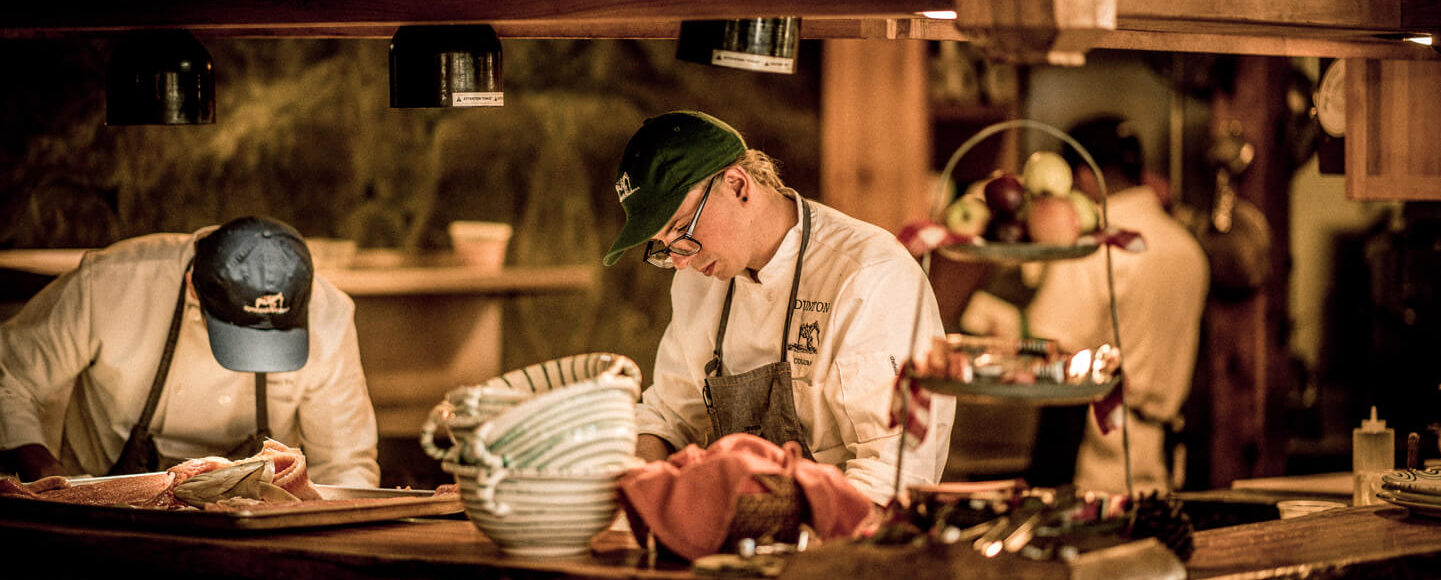 1. Experiential guest sustainability
We believe people build more sustainable practice in their own lives as they build connection and relationship with nature, land, and other people.
2. Workplace Experience
We believe that people invest their most creative and committed work when they are held in deeply sustainable work environments.
3. Operations
We commit to working in ways that are efficient and adjust quickly to feedback loops.
4. Sourcing & Supplies
Our own practice of sustainability requires that we partner with others in our industry and supply lines that are living into the same quality of work.
5. Building & Remodeling
When it is necessary for us to build new structures or renovate current ones, we do so by taking the opportunity to build in more efficient and resource-smart ways.
6. Community relationships
We understand that systems are only as strong as the other systems they are in relationship with. Because of this, we invest in the communities, towns, and ecosystems that surround our property and hold ourselves accountable to our total impact on them.
7. Governance Integrity
We believe in governing ourselves with the highest integrity. This includes managing our relationships with governing & regulatory bodies in ways that contribute to our industry's character and ability to be sustainable itself.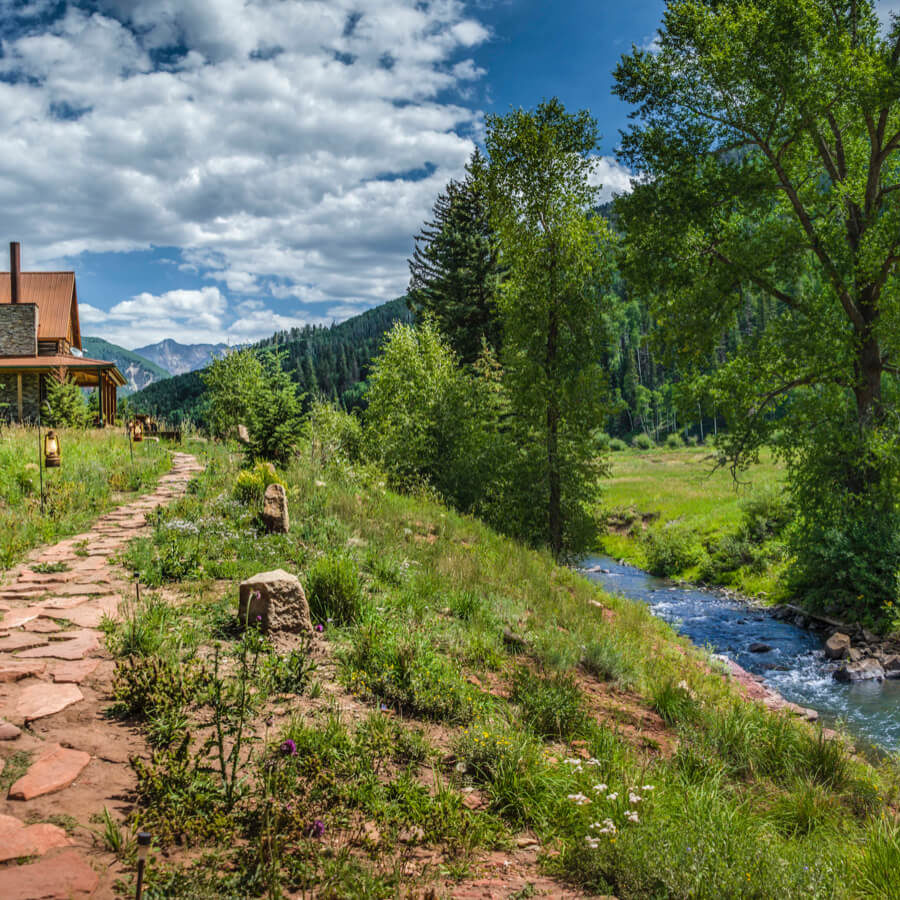 Dunton - Facts & Figures
Below are a few facts of items in place and being performed at our three Colorado properties:
All our Colorado properties use electricity generated by 100% renewable energy
We make our own candles in-house, using therapeutic essential oil blends and sustainably-sourced vegetable wax. This is also resource efficient, by saving packaging & shipping waste
We separate paper waste from other trash cans in the kitchen. This paper is used for fire starting and composting and currently saves 6 cubic feet of paper from the garbage each week.
We are finalizing details on our composting plans for the kitchen where we will have two in-ground composting troughs that will be able to hold 20-cubic feet of organic waste and cardboard
Currently all whey & organic waste from the kitchen is being taken to "Bountiful Ridge farm" where it is being fed to chickens as organic supplement to their diet. These chickens are both a meat and sourcing supply for our cuisine which allows for a full-circle relationship
All yogurt, cottage cheese, and cream cheese are now being made in-house cutting down the intake of #5 plastics to the property by an estimated 70%
Dunton re-initiated a past relationship with The Bridge – Cortez' homeless shelter and the only all-accessible homeless shelter in the Southwest corner of Colorado. Dunton staff are participating in 2 volunteer nights per month serving food to guests of the shelter

Pangolin support for the "Tikki Hywood Foundation"
We have been supporters of the Pangolin for many years, and therefore have decided to donate 3% of all revenues generated from the rentals at Pangolin to the Tikki Hywood Foundation. The Foundation strives to bring awareness and sound conservation practice to the plight of lesser known and endangered animals globally. They aim to increase awareness of the conservation tool that is legislation and are constantly seeking ways of improving and upholding the laws that protect fauna and flora.
Learn more about the Pangolin