Just across the mountain from Telluride, Dunton Hot Springs is a romantic 1800's ghost town set in an extraordinary alpine valley. Our resort offers a variety of day and overnight packages, and the entire town can be rented exclusively for corporate retreats, family reunions and weddings.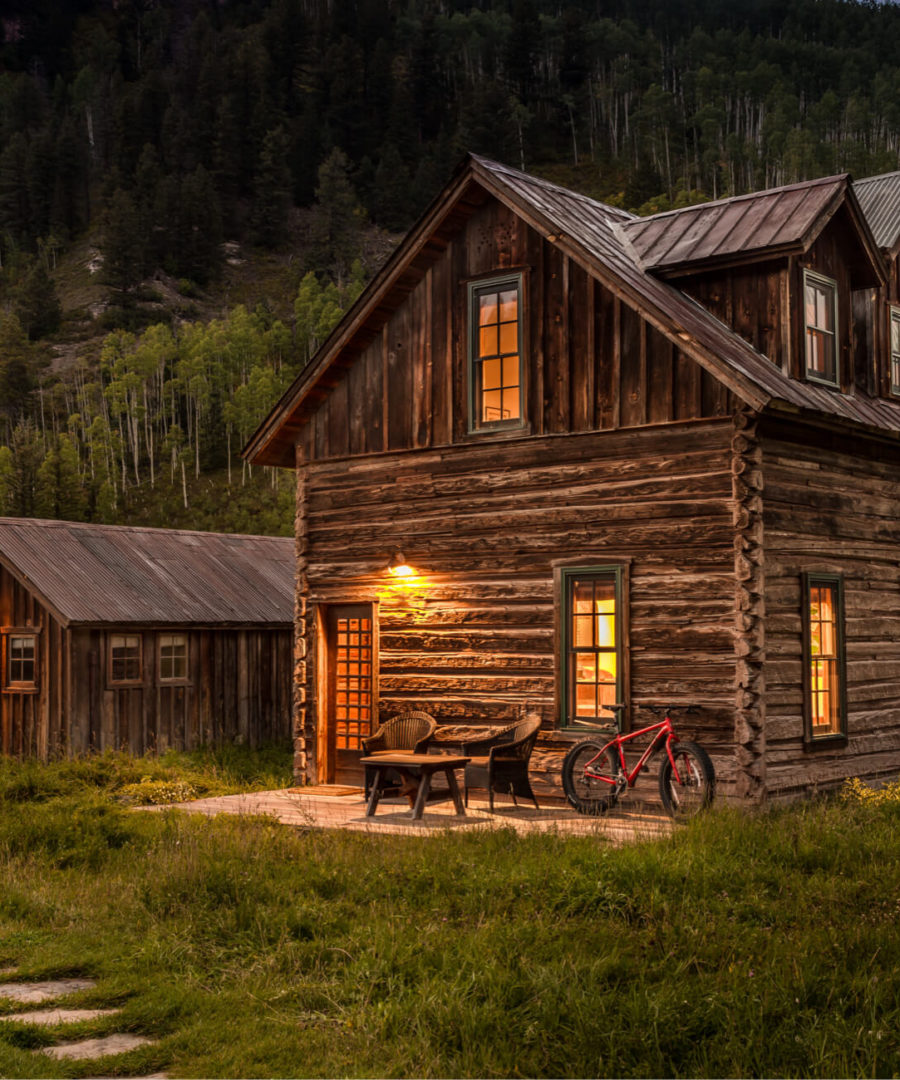 Exclusive Colorado Resort
Dunton Hot Springs is a small and exclusive resort nestled deep in the San Juan Mountains of the Colorado Rockies. This perfectly restored ghost town thrives on contradictions; hand- hewn log cabins exquisitely furnished, a life-worn saloon serving food of startling quality, lung torturing trails followed by pampering massages, sensuous hot springs beneath shimmering snow banks. This romantic old mining town still provides high speed wireless internet access in every cabin and video conferencing in our dance hall to the comforting sound of a tumbling waterfall.
View Cabins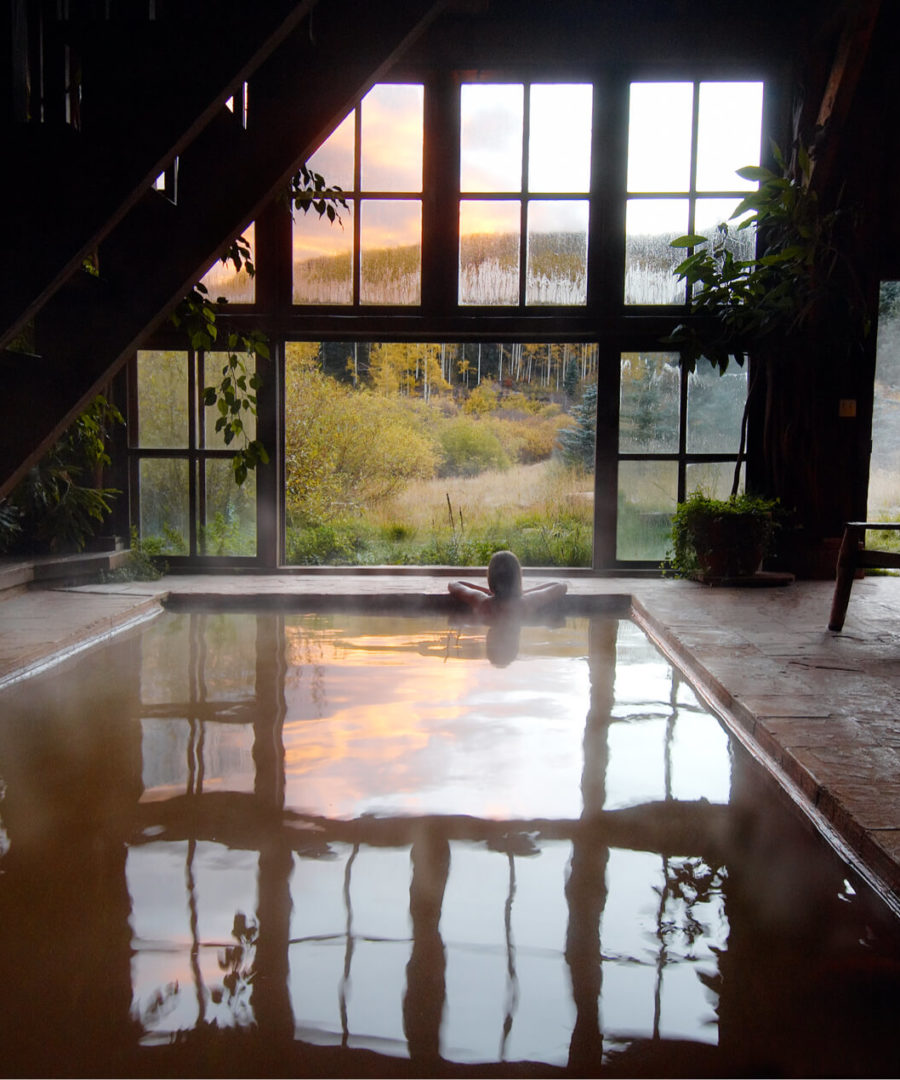 About the Hot Springs
We assume that, long before miners first eased their weary bones into Dunton Hot Springs, the Ute Indians, roaming their summer hunting grounds, lazed in the restoring waters. The original spring is still visible at the highest point in town. To make more use of the water the miners dynamited the springs and directed its flow towards the bathhouse. Lots of old photographs bear witness to the affection with which the large outdoor pool was held.
Dunton's hot springs are controlled by tectonic forces associated with the Triassic Dolores Formation. The springs are located on the trace of a north trending fault and encompass an area of approximately 0.3 square miles. There are many other seeps and springs in the area. Colorado's only Geyser (a tepid sulfuric spring) bubbles up every 45 minutes or so. There is a soda spring which has been recorded but, so far, never found by us and our neighbor's fabulous lithium rich Paradise Hot Spring.