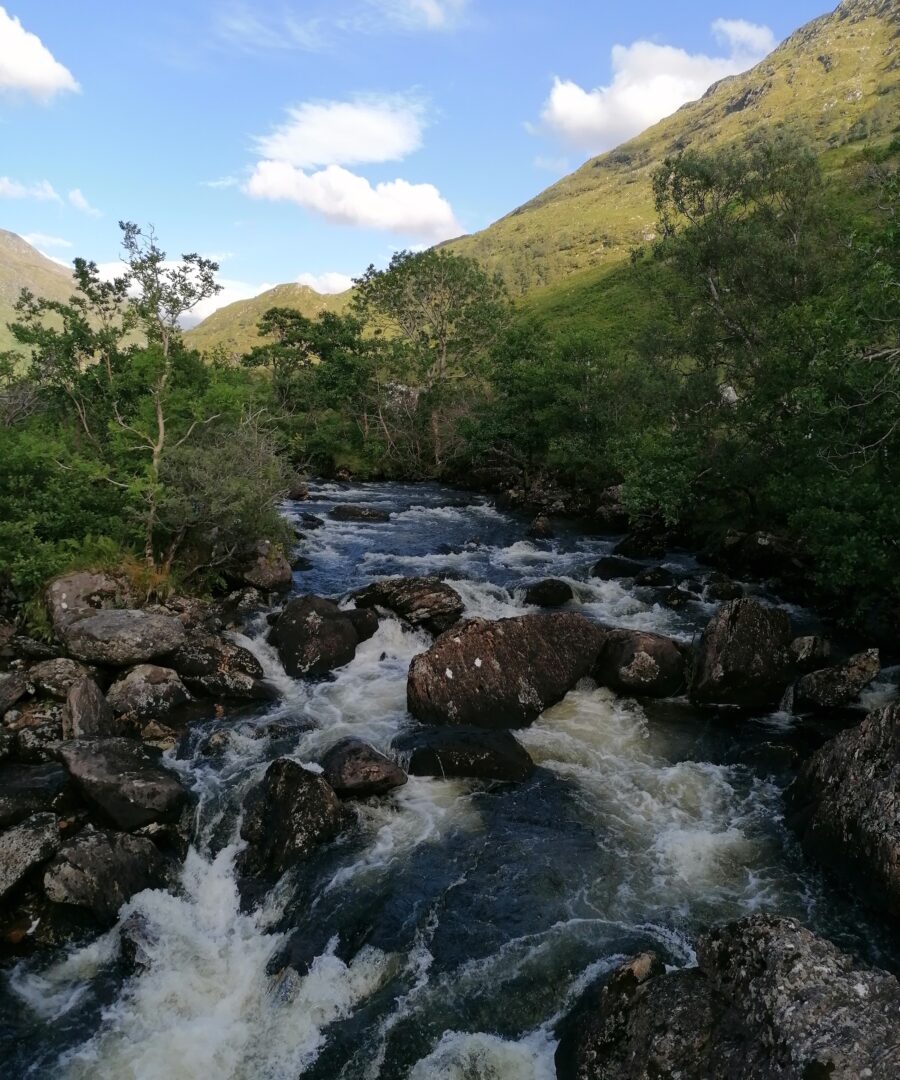 Fishing
The Inverie River on Knoydart is fed from Loch an Dubh-lochain (Black Loch). It has 16 named pools and flows from East to West towards Loch Nevis. The river has salmon, sea trout and brown trout with the first run of sea trout starting early June and grilse coming towards the end of June into early July. After this, everything is dependent upon rainfall and you can often catch a glimpse of the fish along the edge of the bay waiting to run the river.
Loch an Dubh-lochain, which also contains Arctic Charr, is fished by boat. The river vacates the loch at the Southern end and meanders 4-5 miles to the sea. On its way it is joined by the Meadall river at Long Pool, which is a favourite as it is deep and holds fish until they are able to continue their journey to the loch. The river is shaded occasionally by Alder, Rowan and Holly trees where you should get your waders on to maximise coverage of all the pools.
Also available is our hill loch – the spectacular Loch Brhoamisaig which is situated 800ft above sea level (0533-787974). It takes about 1hr 30minutes to get there, but when you do the views, scenery and fishing will leave you speechless. A bag of four fish per rod per day is permitted.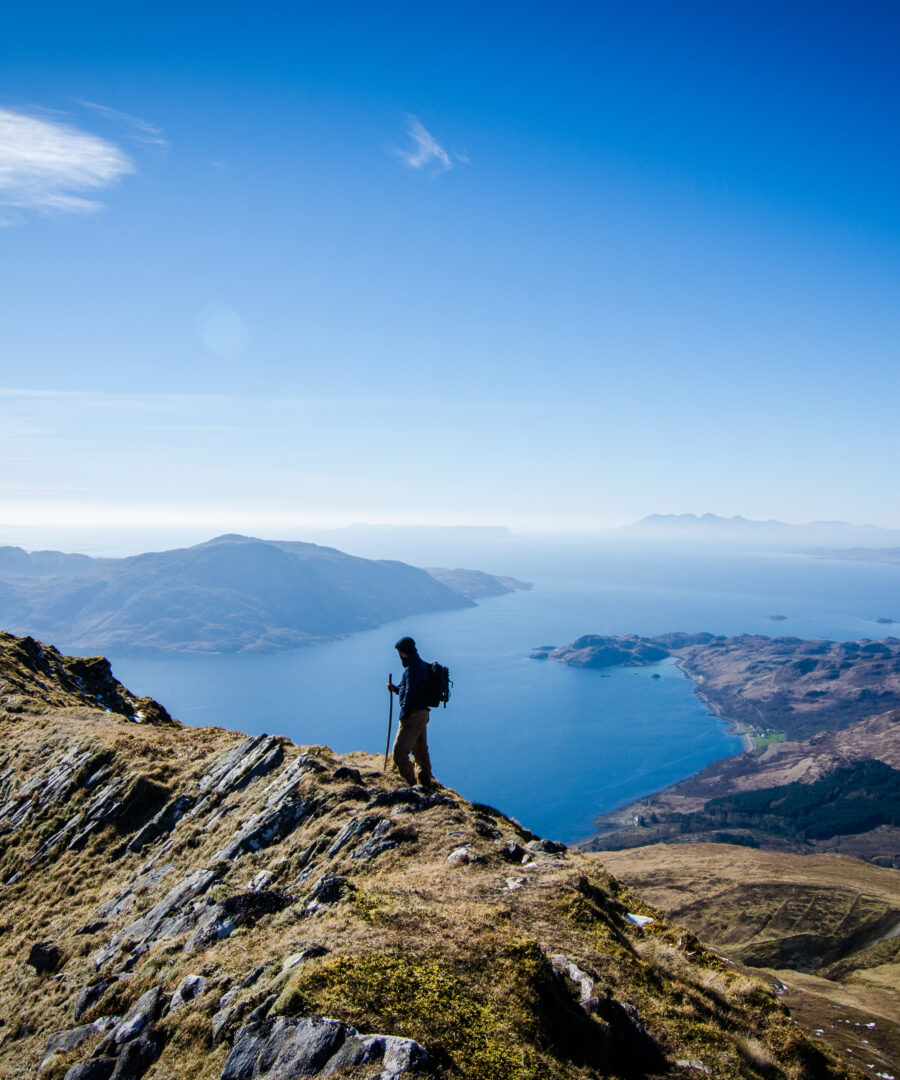 Hiking
The Knoydart Foundation has a number of Ranger-led walks and Land Rover tours available for all abilities to explore the landscapes, wildlife and heritage of Knoydart.
If you prefer a more relaxing walk, there are many coastal, low level and woodland walks around Inverie Bay.
We provide Knoydart Foundation walk leaflets on low level, long distance or mountain routes. You will find these in your welcome basket upon arrival.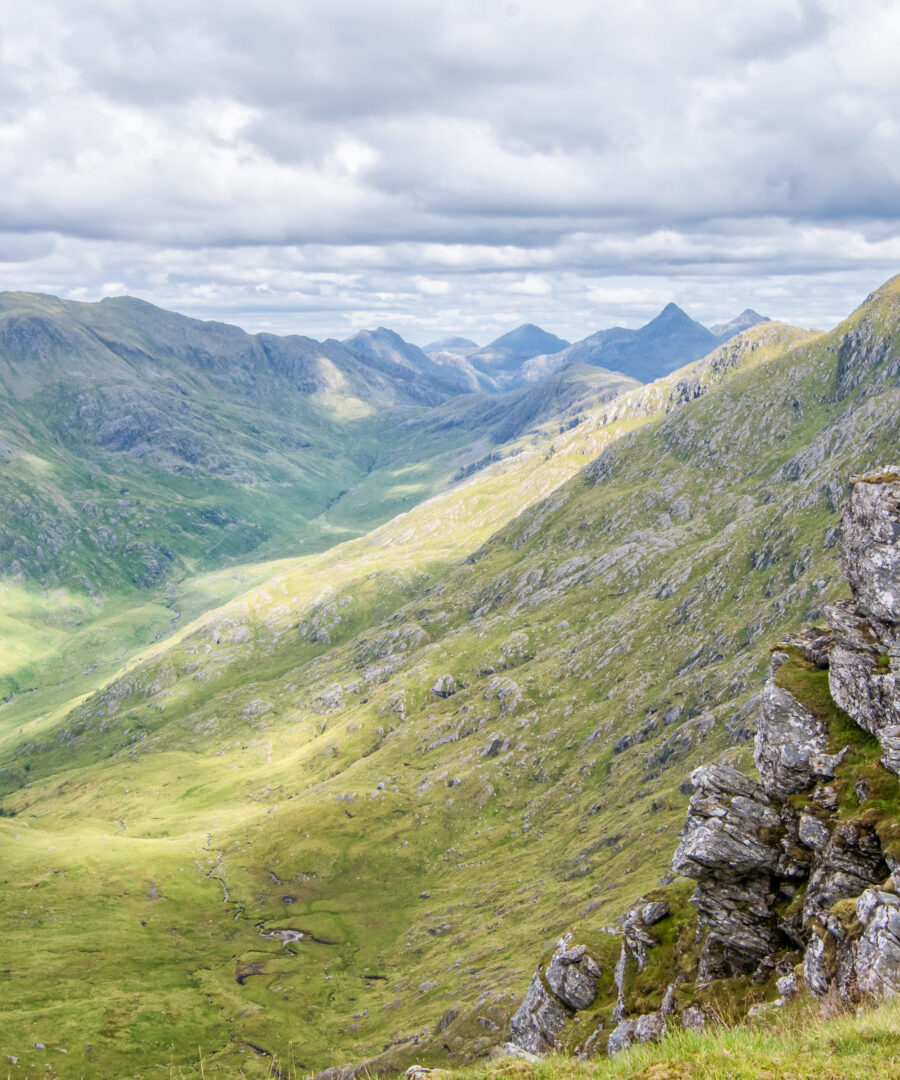 Stalking
The official stalking season for the stags runs from 1st July until 20th October, however we normally start our stag season around the end of August and stalk through to the 20th October. Our hind season starts around 26th October through until 14th February.
Stalking is let on a weekly basis with clients either arriving on the Saturday or Sunday, stalking Monday to Friday and then departing on the following Saturday. All stalking clients stay at Kilchoan Farmhouse, which sleeps up to 10 people. Normally this is self catering accommodation, but full or partial catering is also available.
The type of terrain at Kilchoan Estate is mountainous and steep, therefore clients need to have a relative level of fitness to be able to make it up and down the hill. We have two Estate rifles which can be hired – these are equipped with good quality telescopic sights and sound moderators. We encourage all clients to have their own personal private insurance and relevant firearms certificates whether they would be using their own rifles or one from the estate.
A weeks stalking at Kilchoan Estate is an unparalleled opportunity to really see Knoydart at its wildlife at its best -we welcome all levels of stalkers to come and experience this with us.