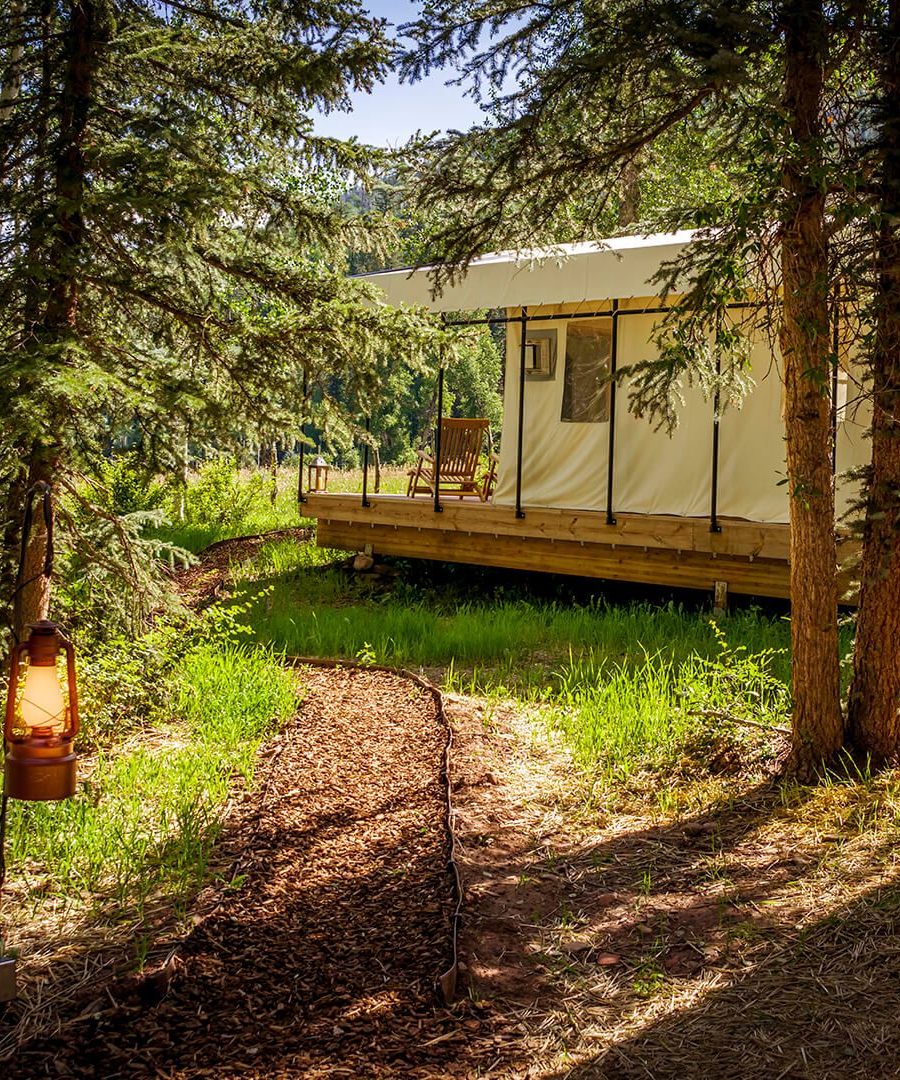 Cresto Ranch, as we call it, was a former cattle ranch from the late 1800's. The original farmhouse from the time sits in its original location about 20 feet from the West Fork of the Dolores River and on approximately 500 acres of amazing fields, meadows and forest. A large part of the land is still used for free range cattle grazing, but we have kept the area where the tents and the farmhouse are protected. We thought this property was perfectly suited for a summer only tented camp. We have a total of 8 tents, prospector / safari style, sitting on a 640 square foot wooden platform anchored to the bedrock. Each tent has all the amenities you would expect in a luxury hotel, however you are in an actual (albeit very large) tent.
You even have your own bathroom with a 6 footer soaker tub with shower and on-demand hot water, double vanities and towel warmers which make getting out of the tub so much more relaxing. Each tent comes with your own two private mountain bikes so you can explore the trails or just bike on the road, or you can go on amazing hikes from the property or drive to local trail heads. The thought was that you could be totally immersed in nature, get "dirty", disconnect from the hustle and bustle of your regular life, but still be able to freshen up, have a nice cocktail by the fire-pit at the farmhouse and enjoy a wonderful dinner with friends or newly made friends. We feel this is the best of both worlds!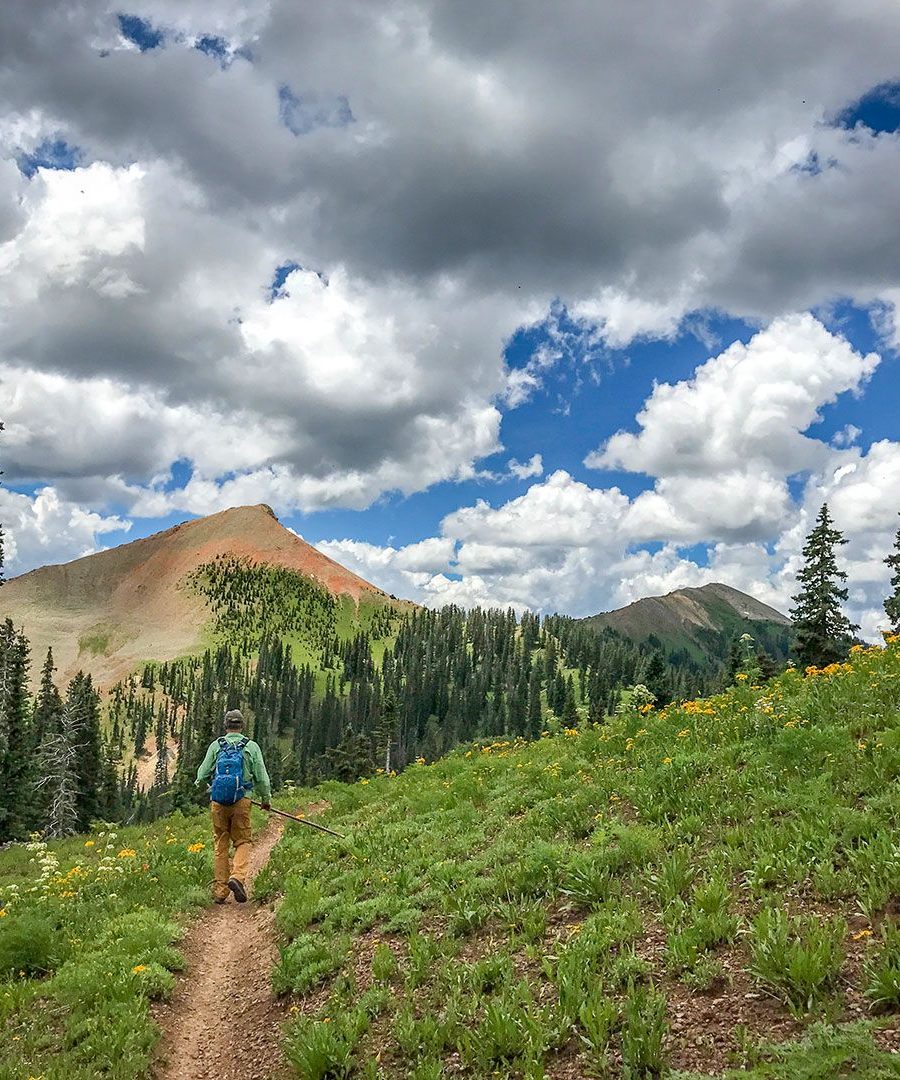 All meals and beverages (alcoholic and non-alcoholic), the sauna, the mountain bikes are included. Transportation to a plethora of magical places as well as to our local airports can be arranged. Our chef painstakingly sources local organic foods; lamb from meadows that spawn fields of boletus and chanterelles, tree-ripe fruit and plump vegetables from our own farm and vineyard. And the wines to match, replete with first growth Bordeaux, California classics, super Tuscans and lusty Aussie favorites, but also wonderful local wines. Colorado, not normally known for stellar wines, is producing many great ones and in particular Sutcliffe Vineyards, whose three of their wines recently received 90 points by Wine Enthusiast Magazine.
Dunton River Camp lies across the mountain from Telluride and we are open only during the summer, from June to mid October. The entire ranch can be reserved for private use for up to 16 people. And the desert beckons, from the haunting beauty of Monument Valley and Canyon de Chelly, deep in the Navajo Reservation, through the sculpted wilderness of "Valley of the Gods" to our own vineyard in McElmo Canyon. Or simply fishing for hours in our wonderful trout-rich West Fork of the Dolores River, that sits just steps from your tent. The sauna, that sits by the river is a wonderful spot for you to relax and "cleanse" your body after a big hike or strenuous mountain bike ride. After dinner, normally all guests gravitate to the outdoor fire pit and enjoy some S'Mores with a nice Bourbon, Single Malt Whiskey or hot chocolate.