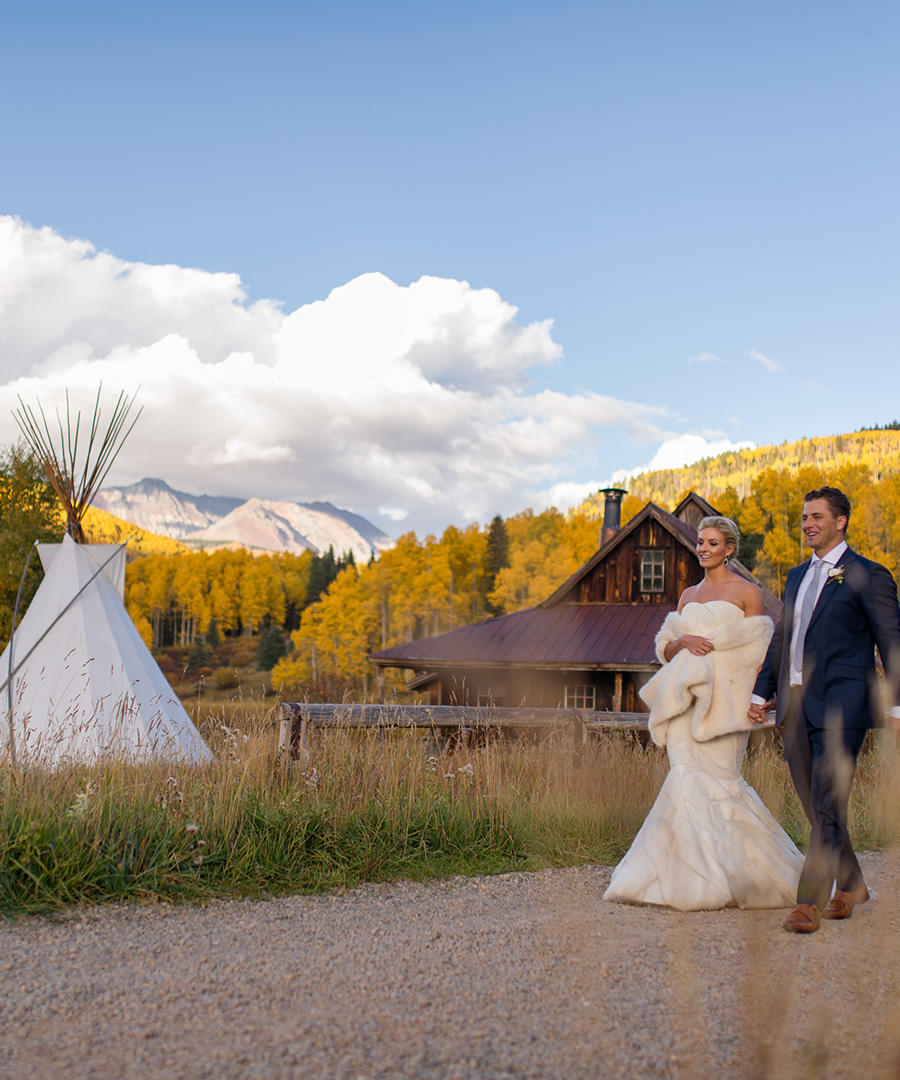 Frequently Asked Questions
Q: What is included in the price?
A: Our rates include all meals (breakfast, lunch and dinner) and beverages (excluding Reserve List). Use of the hot springs, library, mountain bikes, wifi, telephone calls and laundry are also included.
Q: How many people can you accommodate?
A: We can sleep a maximum of 44 guests at the Hot Springs, 16 at the River Camp and 60 if renting both properties. We may be able to accommodate a few more in some beautiful rental homes close to us.
Q: Do we have to rent the entire "town" or "camp"?
A: If you have 14 or more guests at the Hot Springs, you have to rent the whole property. This is to ensure you and any other guests have a wonderful time with us.
Q:With a "buy-out," what costs are not included?
A: Additional costs are items such as floral arrangements, photography services, live music, a wedding cake or any additional decorations that we do not have on property.
Q:Do I need to hire a Wedding Planner?
A: We assist through the entire process, but if you would like additional help, we are happy to recommend a few planners who have done a wonderful job with our brides and grooms at Dunton.
Q: Can you help us with contacting vendors for flowers, photography etc?
A: Yes, we have a list of recommended vendors who have worked with us in the past, and have done a very good job.
Q: Can we have some of our guests pay for some of the accomodation costs?
A: Absolutely. Most of our weddings ask their guests "contribute" to costs/expenses. Since our rates are all-inclusive, that is very understandable and guests don't mind. Remember, they are here for YOU! We make it easy, where they will call us direct and pay how much you tell us you would like them pay.
Q: Where do we get married?
A: The majority of our weddings take place at our outdoor chapel, but it is up to you as to where you decide to have the ceremony.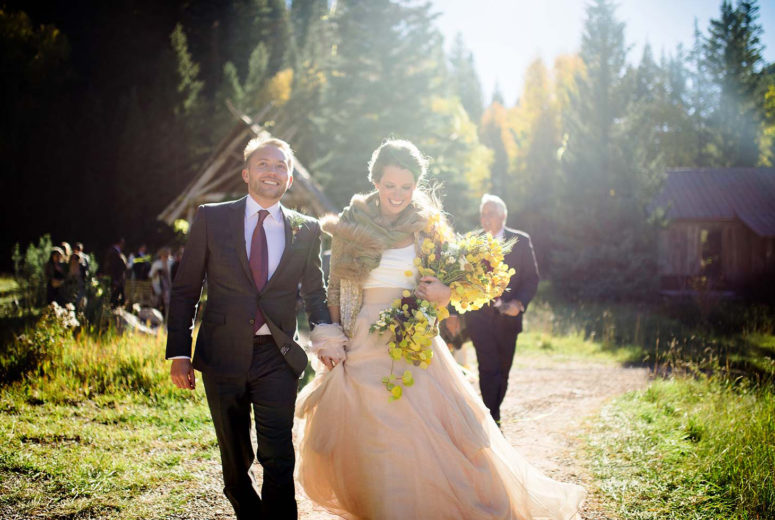 Pricing
We try and keep things as easy as possible for the pricing and these include :
Accommodations for up to 52 people (or in the summer 68 people to include Dunton River Camp at an additional fee)
All meals for 52 people
Alcoholic and non-alcoholic beverages (excluding fine liquors and vintage wines on our Reserve List)
Use of all our facilities, including the hot springs, Saloon & banquet areas with wireless high speed Internet
WINTER '23/ SPRING '24 (2 Night Minimum)
01 November – 26 May 2024 / $38,000 per night (up-to 52 guests)
SUMMER / FALL '24 (3 Night Minimum)
26 May – 31 Oct 2024 / $54,000 per night (up-to 52 guests)
01 June – 15 Oct 2024 / $71,500 per night (up to 68 guests) Utilizing Dunton River Camp
 Tax & Service – 4.9%