History
The ownership of the land on Knoydart can be dated back as far as the 12th century when it was part of the Somerled kingdom, before passing on to the Macruari branch of his descendants. From the 15th to the 17th century the Macdonald family – who are generally believed to have descended from Allan Macdonald, 2nd of Clanranald – held ownership before Macdonell of Glengarry suceeded in wrestling control, receiving official documentation from the King in 1613. The Macdonell family sold Knoydart in 1856 to an Ayrshire Ironmaster James Baird – one of the seven brothers called the Bairds of Gartsherrie from Monklands. Since then, ownership has passed through many hands until the community achieved a successful buyout in 1999, and finally held control of their home through the Knoydart Foundation.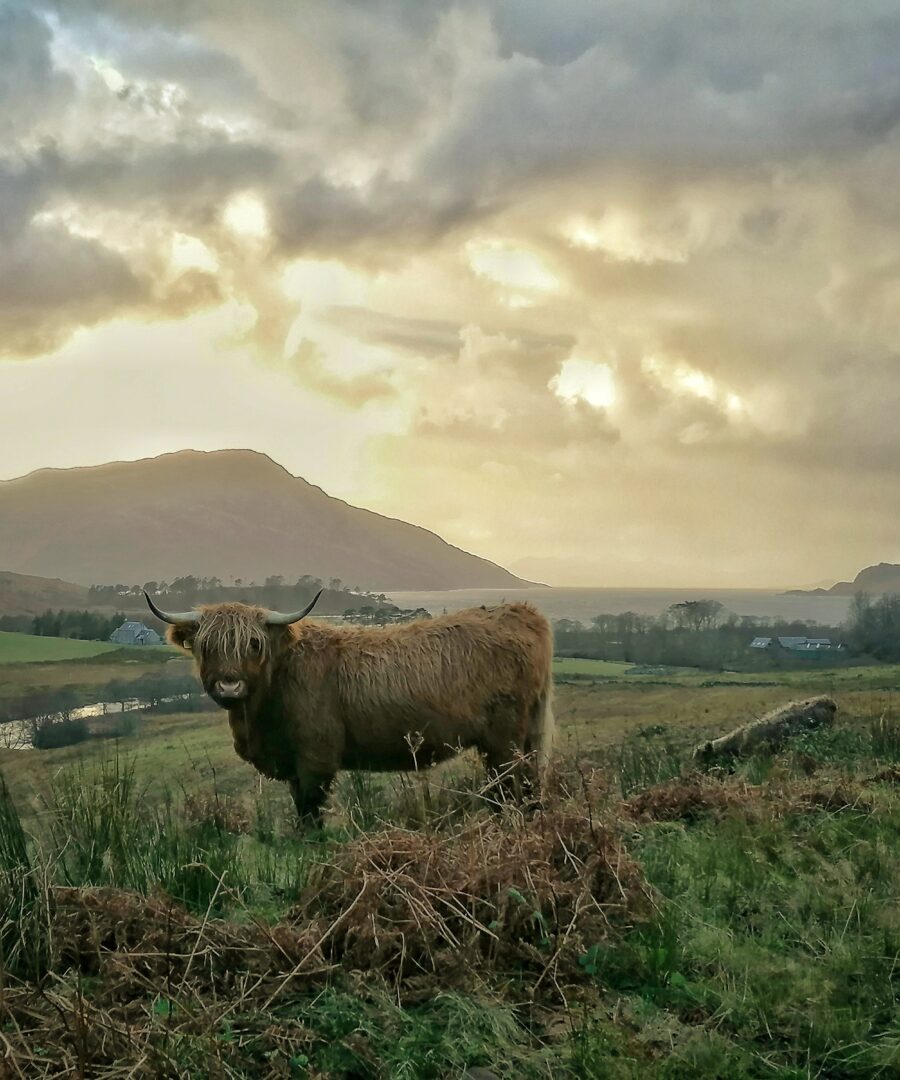 Prior to the Jacobite Rebellion in 1745 the population of the peninsula numbered almost a thousand inhabitants, and in spite of much emigration records show this number was maintained right through to 1841. In 1852, notices of eviction were given to around four hundred members of the community for the following year. They were offered passages originally to Australia but later the destination was changed to Canada. On 9th August 1853 three hundred and thirty people from the West coast of the land boarded the ship 'Sillery' and headed for a new life in Canada. However, eleven families, comprising almost 60 people, refused to leave their homes and the story of their eviction became notorious as part of the famous 'Highland Clearances'.
Knoydart continued to survive after the Clearances despite a diminshed population and having to cope with a string of powerful landlords that did not always have much concern for the people on their land. The community continued to fight for their freedom with one of the most famous stories being that of the Seven Men of Knoydart. On November 9th 1948 seven of Knoydart's residents – including veterans from the recent war – staked out 65 acres of arable land each and 10,000 acres of hill land to be used to rebuild their lives now peace had come. Their landowner Lord Brocket, took the case to the Court of Session which ruled against the land raiders. Despite their unsuccessful attempt the actions of these seven men sparked new life in to the community and set the ground work which led to the eventual community buyout at the turn of the millenium.

Press & Media
For press inquiries please contact Christina Rossi; Director of Marketing, Sales & Public Relations at 877.288.9922or email at crossi@duntondestinations.com
To access Dunton Destination's Media Kit including High Resolution Images please follow the below link
View Media Kit