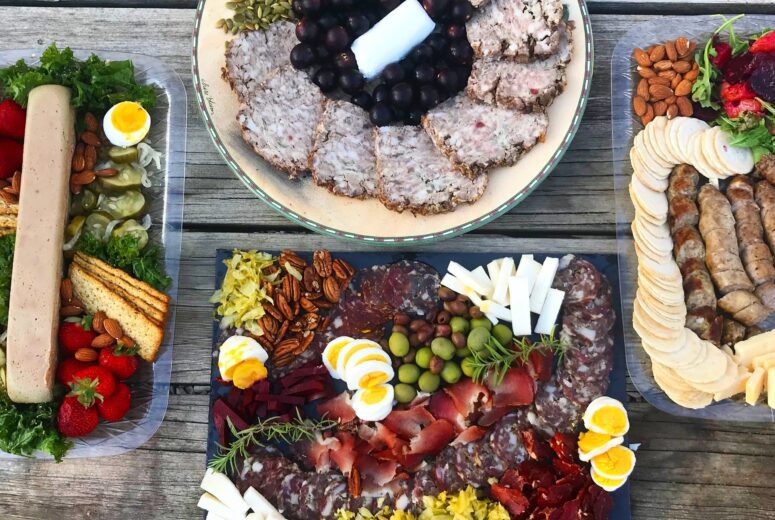 The charcuterie event will have workshops take place in different locations around Dunton and is a 2-day event (2 full days). Enjoy this add-on package which includes:
Two day event of work shops with professional guidance where you will learn butchery and how to cure meats. This covers hog butchery, sausage making, dry curing of meats, fermented sausages and cooked charcuterie
Space is limited to 16 participants for this hands-on immersive culinary experience.
Add-on package price – $500 per person for 3 day event (arriving Friday Oct 21 and departing Monday Oct 24)
Check Availability